Green Lion 6-in-1 Charger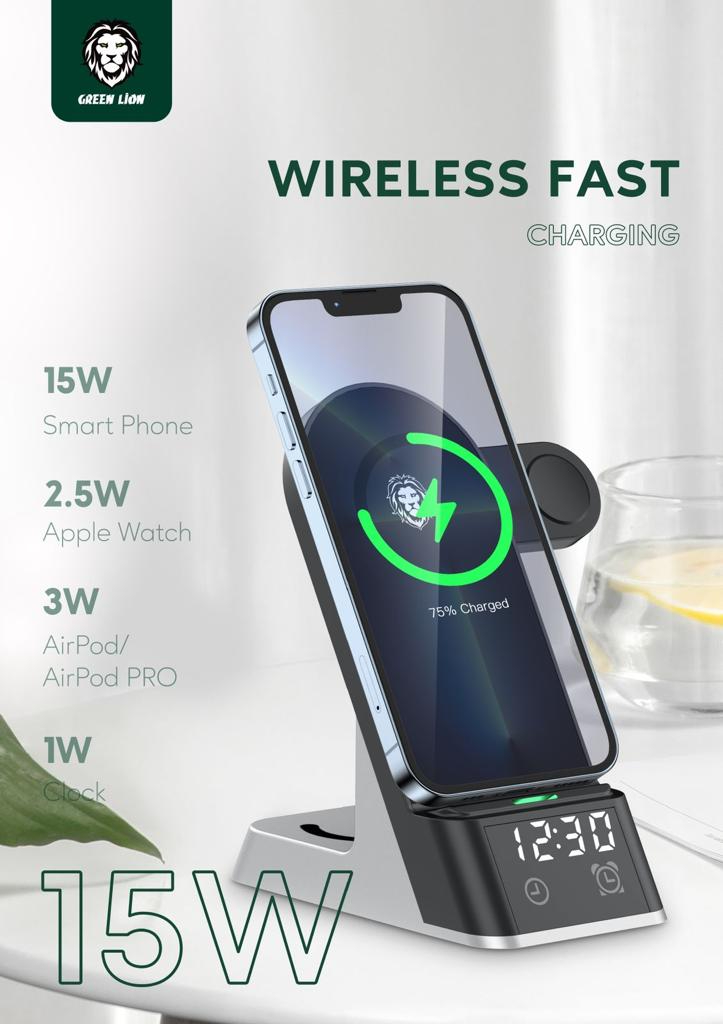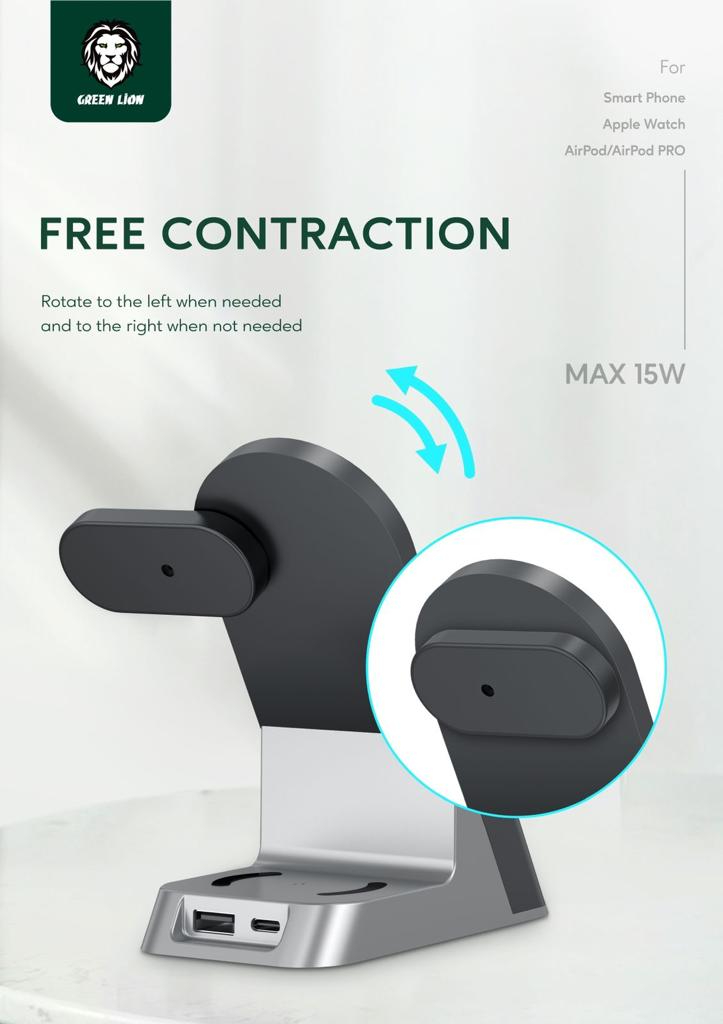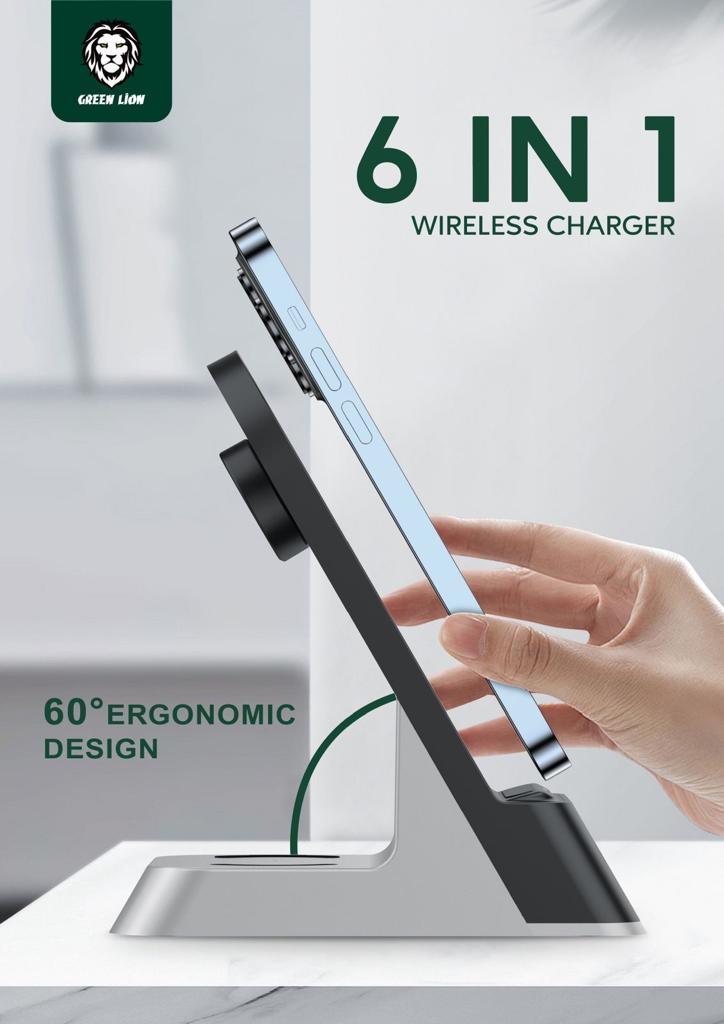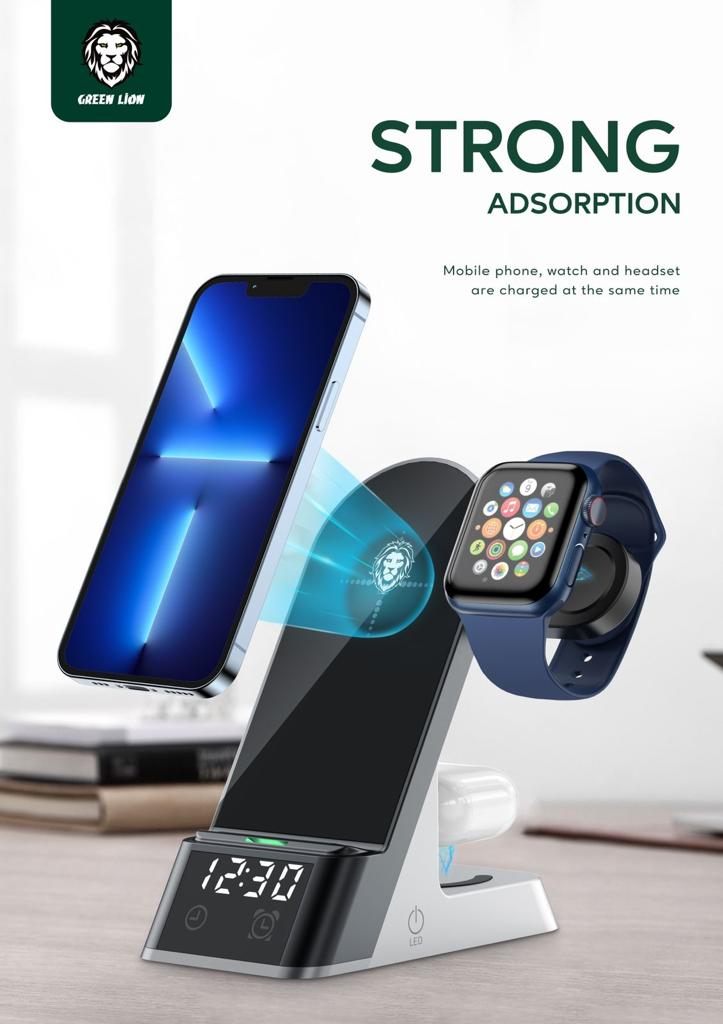 Wireless Charging:
With support for up to 15W high-speed wireless charging, the Green Charger lets you power up your devices quickly and efficiently.
Strong Absorption:
The wireless charging pad features strong absorption, ensuring that your devices stay securely in place while they charge.
Digital Clock:
The LED digital display not only shows you the time, but it also functions as an alarm clock, making it a convenient and practical addition to your bedside table.
60° Ergonomic Design:
The 60° ergonomic design of the Green Lion Charger makes it easy to use, allowing you to charge multiple devices at the same time, including your smartphone, Apple Watch, Airpods, and more.
Simultaneous Charging:
The Green Lion Charger is designed to be the ultimate multi-tasking accessory, with the ability to charge multiple devices at once. Whether you're at home or on the go, this fast wireless charger ensures that your devices are always fully charged and ready to use.
The Green Lion 6-in-1 Wireless Fast Charger offers a convenient and efficient charging solution for all your devices. With its ability to support up to 15W of high-speed fast wireless charging, you can effortlessly charge your smartphone, Apple Watch, Airpod, and even USB devices all at once. Additionally, the double coil design allows for both vertical and horizontal charging, making it even more versatile.
Moreover, the charger comes equipped with a digital clock display, complete with LED lights and an alarm clock function. The ergonomic 60° design not only provides a visually appealing look, but it also allows for easy access to your devices as they charge.
In conclusion, the Green Lion 6-in-1 Wireless Fast Charger is the perfect combination of functionality and design, offering you a seamless and efficient charging experience. So why not upgrade your charging game today?
Follow us on facebook : https://www.facebook.com/techtrixlk