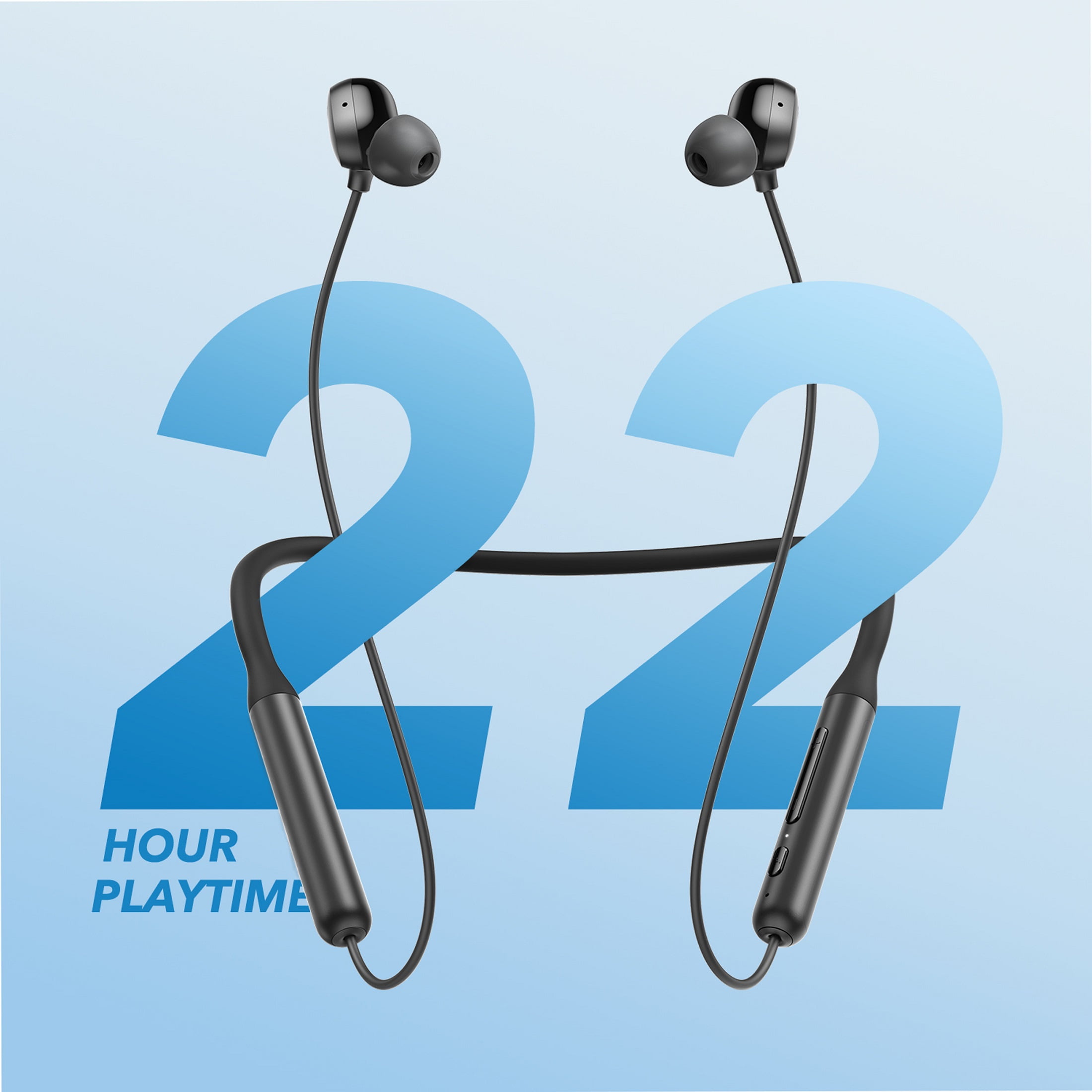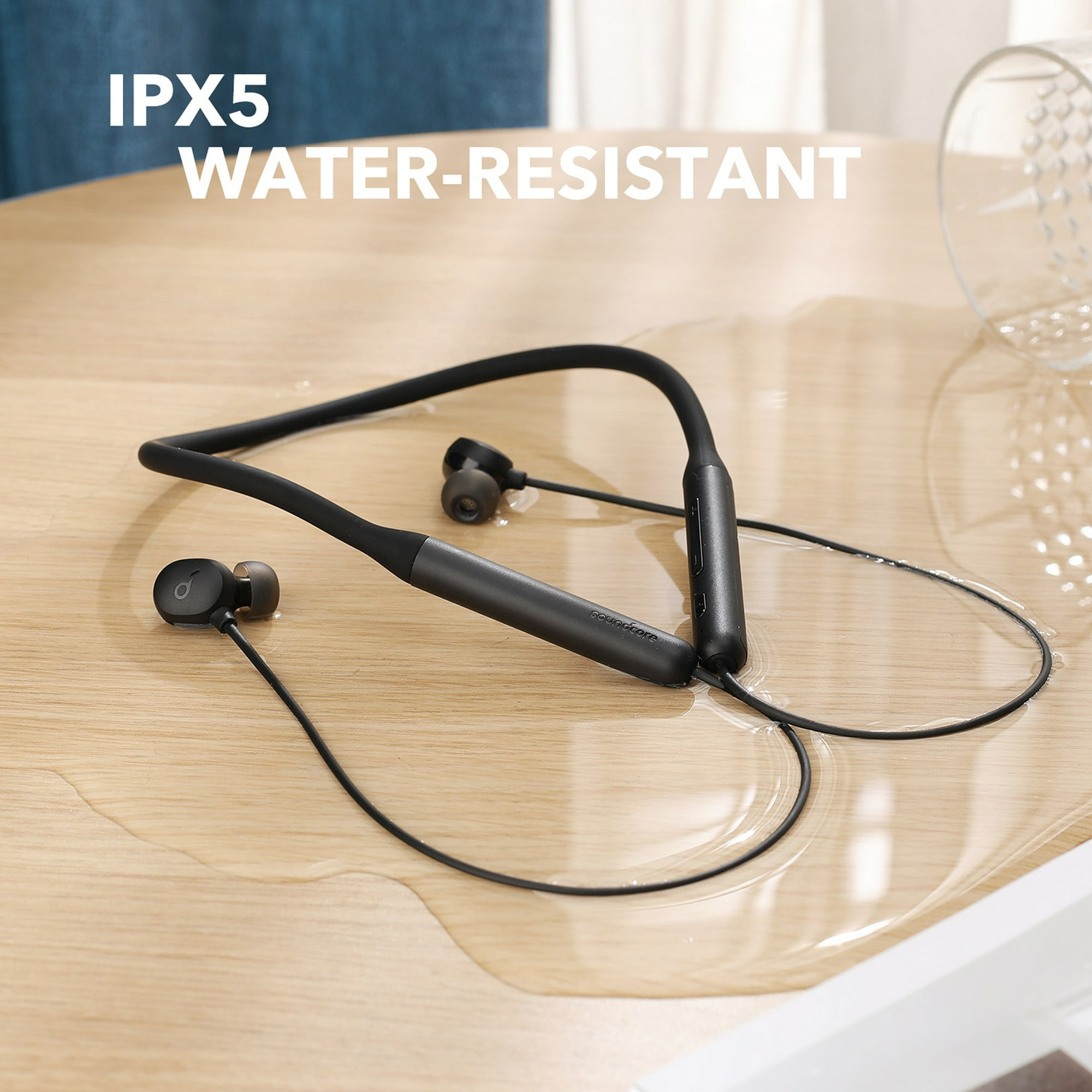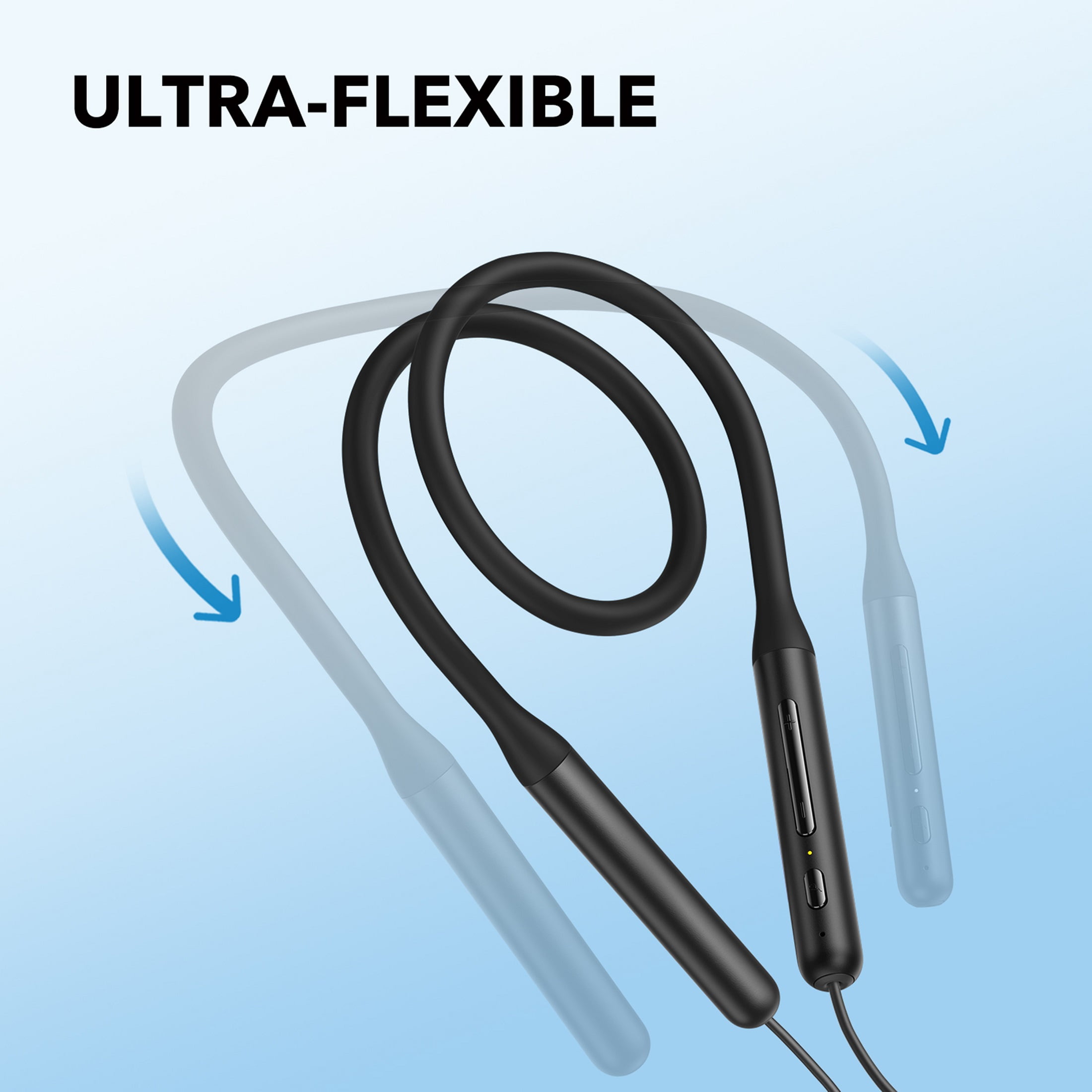 Anker Life U2i Wireless Headphones
10mm Graphene Drivers: Delivers music with a wider soundstage and exceptional accuracy & clarity for Anker Life U2i Wireless Headphones.
1-Mic w/AI For Clear Calls: One microphone with AI & beamforming noise reduction helps to reduce background noise and amplify your voice.
Up to 22 Hours of Total Playtime: Enjoy 22 hours of playback to power you through any workday.
IPX5 Waterproof & Sweatproof: Defend against sweat & liquids in any weather conditions.
Ergonomic Flexible Design: Made of ultra-light materials and a bendable neckband with a contoured design.
Fast Charging: USB Type-C, charge for 10 minutes, listen for 3 full hours.
Features:
10mm graphene drivers deliver powerful sound with rich bass and clear treble.
AI-enhanced microphone for clear calls in noisy environments.
Up to 22 hours of playtime on a single charge.
IPX5 water resistance for use in wet or sweaty conditions.
Ergonomic design for a comfortable and secure fit.
Fast charging for quick and easy power boosts.
Benefits:
Enjoy your favorite music with rich, detailed sound.
Make clear calls even in noisy environments.
Listen to music all day long without having to worry about battery life.
Stay comfortable and secure, even during workouts.
Quickly charge your headphones when you need to.
Other Wireless Options – https://techtrix.lk/product-category/audio/earbuds/